I'm a pretty avid reader. Well, I guess I go in spurts. Sometimes I will read 3 or 4 novels back to back and then need a bit of a break before getting back in to reading. Other times I will chip away slowly at educational books (like about Yoga, or Nutrition, ext…). My favorite genre of books is Chick Lit. But the good stuff, the stuff that makes you L-o-l, not the cheesy-romance-predictable stuff. I also love to devour anything by Harlan Coben. It's funny because when I read something that I know is going to make me cry, I like tor read in a room alone, so I will often go to the bedroom or the sitting room when Matthias is downstairs in our TV room. When I am ready a Harlan Coben mystery, I get so freaked out I like to read them with Matthias present haha.
One of the things I thought I would do when I was pregnant was read, and so far, that is one of the only assumptions I have actually been right about! Here are the books I have read/am currently reading before little baby arrives.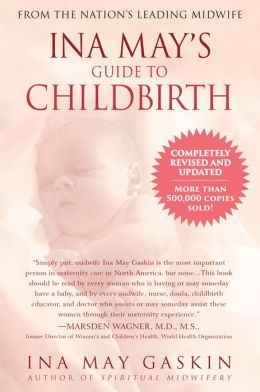 Ina May's Guide to Childbirth – I am really hoping this book will provide me with some insight into natural labor and delivery and pain management techniques that don't involve drugs. I liked reading all the personal stories, but I got the vibe that these women lived/live on some kind of religious compound based on the way they are written. Interesting though, for sure. Once I got into the part where it talks about the stats and everything that could go wrong, I stopped reading. I don't need to know that stuff. So I am going to skip over that section and get back into the rest of the book a little closer to my due date so it is fresh in my mind.
Happiest Baby on the Block – An easy read about colicy baby's and how to manage them. I don't know that I bought into everything he said, but it still provided some insight into swaddling and co-sleeping and other calming techniques for baby.
The Baby Whisperer – I really liked this book! The E.A.S.Y. Routine is something I'd really like to try out when the baby arrives. It makes a lot of sense and can give a loose structure to long days and nights with a newborn and then with an older baby.
Misadventures of a Parenting Yogi – This one was more for fun, but I liked it! It isn't informational so much as it is a narrative and story.
So that's what is on my bookshelf right now! I've generally gone back and forth from fiction to baby book, so that I don't wear myself out and get bored, but I have really enjoyed learning some new things. Now if only I could get Matthias to read something …. haha
Did you read any good books before having a little one?