It's one of those things…
You don't really have anything to say.
So then you don't say anything, and time passes.
Then your not sure how to come back and pick it up, or what exactly to say, so you still don't say anything.
And then more time passes anyways.
So here I am. 4 months and 4 days later.
Lots has changed since we last chatted.
One of the biggest factors to my lack of updates here has 100000% been because of work. While I feel like I do an OK job of managing my home life and work life and everything in between sometimes sacrifices have to be made in order to "create" more time in your life and that unfortunately led to this space becoming quiet for a bit.
So now that I have a few months under my belt and I know what to expect and how to manage it all I hope to liven this space up a bit and share more long-hand what I've been up to and how I'm doing.
My plan is to write up a 4 month update post on Quinn, although she's changed so much so I don't even know where to start with that lol. And then go from there.
In the mean time, let me tell you about my Work!
Finding my balance of going back to work proved to be an interesting task. We started Quinn at the day home at 10.5 months so she could get used to going a couple days a week before having to go full time. I ended up re-orientating at the hospital and then starting a full time 7 week teaching gig at the college which was a great experience.
Being full time was a lot.. but the job offered me some flexibility to feel like I was able to keep on top of the housework and stuff, which I greatly appreciated. Quinn adjusted pretty good to the day home. I got into a good rhythm of evening prep for the next day. Haha
Once the term was done it was back to the units for me. Shift work is A LOT harder than I expected with a baby, and I'm glad we have a flexible day home that allows me to pick up both days and evenings. She opens early for us and closes late for us. Super thankful for that. Throw in my schedule being all over the place as I'm casual and I am EXTRA thankful for a day home that is flexible and for the most part can take Quinn short notice if I get called for a shift.
I'm currently working 6-7 shifts in a 2 week period. It's enough. Days are longer because I'm away from Quinn for more hours and we are up at the ass crack of dawn but evenings are more tiring because I don't get to sleep till 1 and then Quinn has me up at 7am on the dot.
I thought I was going to be getting a full time teaching job for next year, which I was pretty excited about (consistent hours, sharing my love of mental health nursing, weekends off!) but it fell through, so now its pretty up in the air.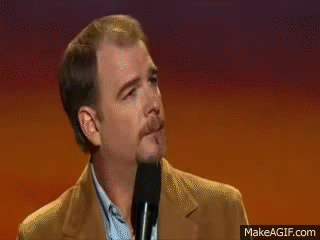 Which leads me to my next exciting announcement! We've decided to move to Airdrie. We were tossing the idea back and forth for a bit now as we started to get our house ready to sell, but after hearing that I didn't get the teaching job it was like a giant "HERE'S YOUR SIGN". I'm hoping we get the house listed by the end of this month and then we can work from there to sell and buy and all that fun scary stuff.
Matthias has more options down there for in-town commercial work and if he has to go out of town we are much closer to the airport. For myself – plenty of mental health in hospital and community opportunities, 2 potential universities to (eventually) teach at, and being close to the U of C = MASTERS DEGREE. *cue the bells*
While I 100% believe this is the right move career-wise for both of us, its still a little daunting to move away from home. My dad is here. Some of my friends are here. I've always felt like Red Deer is my home. So it makes me feel a little nervous to be leaving it. But Matthias and I are ready to start a new chapter in our lives, and with the turn of recent events I think the change of scenery will do us both good.
Have you ever done a big move? Any tips or wisdom?